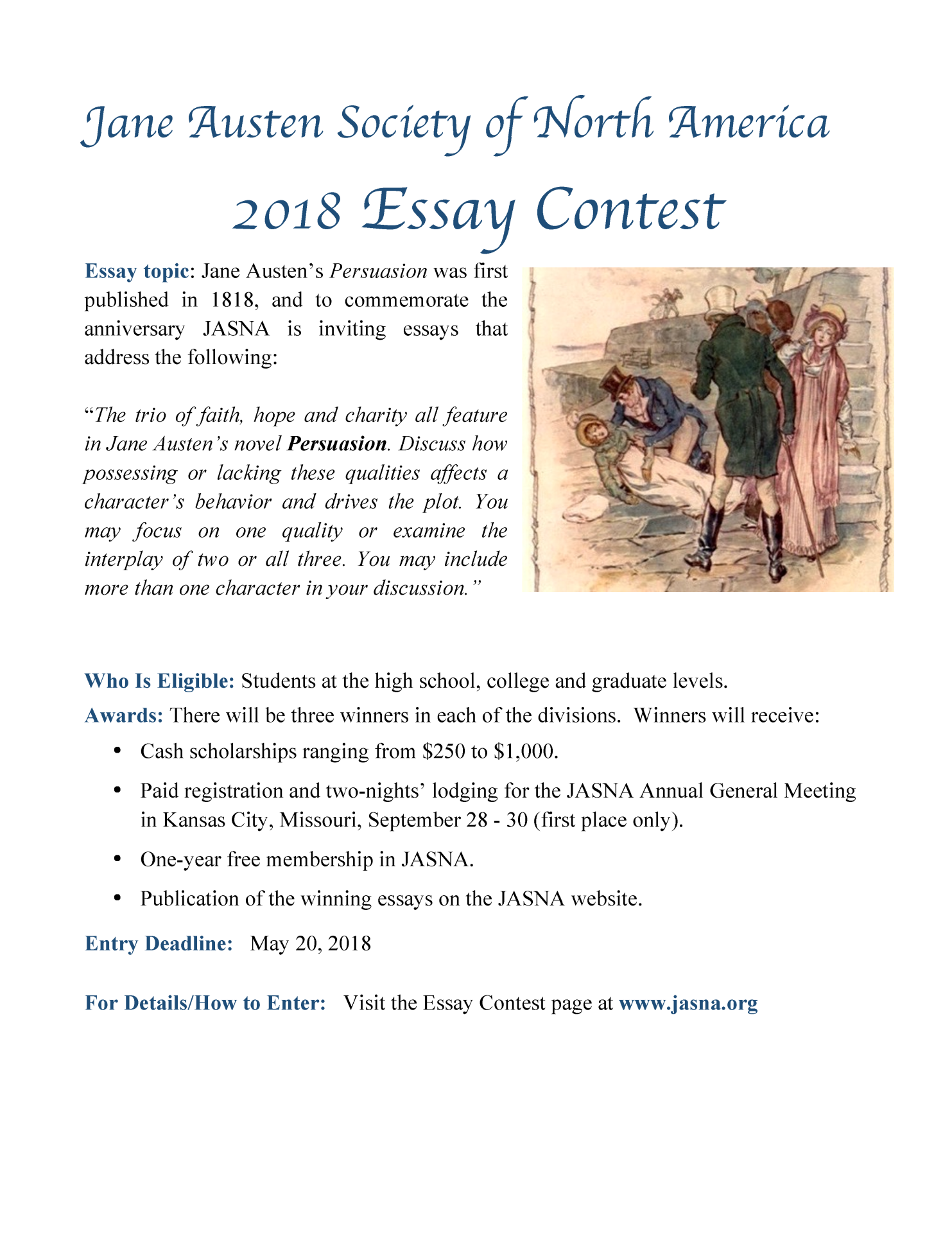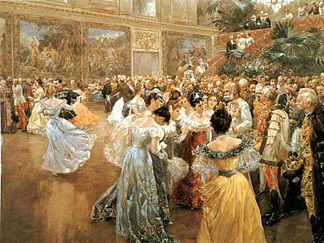 Holidays & Occasions Regency Style

​

Tuesday, April 10th, 2018
7:00 - 9:00 p.m.

SMU Main Campus

​$39.00

Enjoy a Jane Austen Weekend at 
The Governor's House in Hyde Park,

A Charming  & Historic Vermont Bed & Breakfast

2018 Weekends Information Coming Soon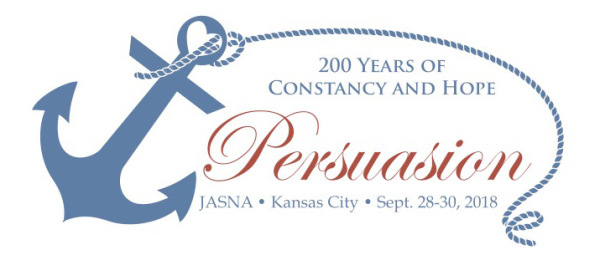 2018 Annual General Meeting
Kansas City, MO 

English Country Dancing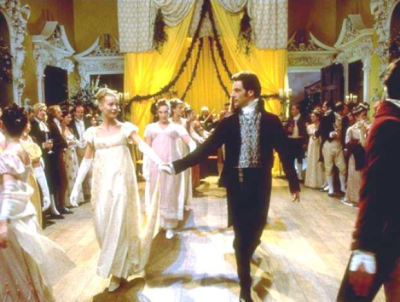 Do you fancy dancing and English Country Dancing in particular?  You are invited to visit the Collin English Country Dance group which meets at least once monthly and has two annual balls.  Check their website through the link below for more information.
Maureen Kelly, Jane Austen Scottish Branch Chairman, has assembled three outstanding Jane Austen-inspired recipe books and made them available to the North Texas Region to sell and retain the proceeds.   Recipes in these splendidly-done books bring a smile with their clever names such as the decadently chocolate Wicked Wickhams (a Scottish Branch favorite), Box Hill Buttons or Cassandra Crumbles.  And you won't want to miss Norland Gingerbread or Lyme Regal Cake, etc. etc.  And the soups!  Butternut de Bourgh, Chawton Chestnut and Crawford Carrot and the renowned White Soup among many others.  A delicious delight on every page.

                         Tea Treats           32 pages          $8.50

                         Tea Treats 2        24 pages          $7.50

                         Superior Soups   28 pages          $7.50 

The recipe books are available for purchase through the link below.  You can purchase one, two or all three - the choice is up to you!  Books will be available for pick up at the September and December meetings.  These would make delightful Christmas gifts for every Janeite and you'd be benefiting the North Texas Chapter in offsetting future meeting costs.    
Jane Austen-Inspired Recipe Books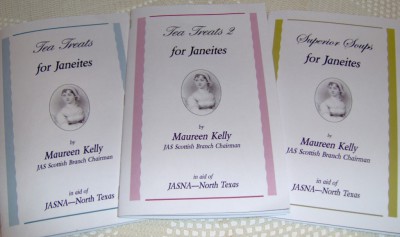 Do you like to quilt?  Do you like Jane Austen?  Do you enjoy sweet conversation while stitching your own personal heirloom?  If you answered yes to any of the questions above, you need to check out  The Jane Austen Quilt Group which meets every fourth Saturday of the month from 10:00 a.m. until 1:00 p.m..  Location address and additional information is listed below.  There is a monthly "Show and Tell", work on small projects or bring something with which you're needing help to finish. 

Be ready for a stitching good time!  

Cabbage Rose Quilting & Fabric Shop

3000 Montgomery St.

 Fort Worth, TX 76107

Every 4th Saturday of the month

10:00 am - 1:00 pm.

Cost:   $84 per year OR $42 for six months

Click the link above to check out the Cabbage Rose Quilting and Fabric Shop website.